This year's API Specifications Conference (ASC), organized by the OpenAPI Initiative, set a record for submissions for talks, won the CHAOSS Gold badge for Diversity and Inclusion, was rated excellent or above by 95% of the attendees, and was an excellent networking opportunity and… was just plain a lot of fun!
ASC 2022 was held in person in South San Francisco, California, from September 19 – 21. Due to Covid restrictions and as a precaution the conference was held virtually for the past two years. This year, it was hybrid. No matter the format, the conference continues to be extremely popular and showcases developers, users, companies, organizations, API tool makers and more, all interested in API technology.
It was a real thrill hearing from and interacting with industry experts discussing topics such as OpenAPI Specifications, RAML, Blueprint, gRPC, OData, JSON, Schema, GraphQL, AsyncAPI, and other formats.
Recordings are available here (on-site) and here (virtual).
The full Linux Foundation report on ASC 2022, "Transparency Report: API Specifications Conference (ASC)," (PDF) is available for download.
The ASC 2022 received the CHAOSS Gold badge, a Linux Foundation project, for the second year in a row! The CHAOSS Gold badge was awarded because ASC 2022 met greater than or equal to 80% of requirements in the open source community that fosters healthy Diversity and Inclusion (D&I) practices.
Other inclusion efforts included: Offering onsite resources like a quiet room if you need a physical space where conversation and interaction are not allowed, a nursing room and child care as well as special communication stickers, and other features to make this event as accessible as possible.
The Keynote speakers presented on a wide variety of API topics including Near Realtime, Autogenerated API Specs for Fun and Profit by Jean Yang, CEO Akita Software; Building APIs at Scale: Moving from API Governance to API Stewardship by Mike Kistler & Mark Weitzel; Microsoft, the Retrospective Panel moderated by Kin Lane, Postman and including Lorinda Brandon, BetterCloud and including Gareth Jones, Microsoft, Ole Lensmar, Kubeshop, Tanya Vlahovic, Salesforce; and The Spec At Twitter by Daniele Bernardi, Twitter.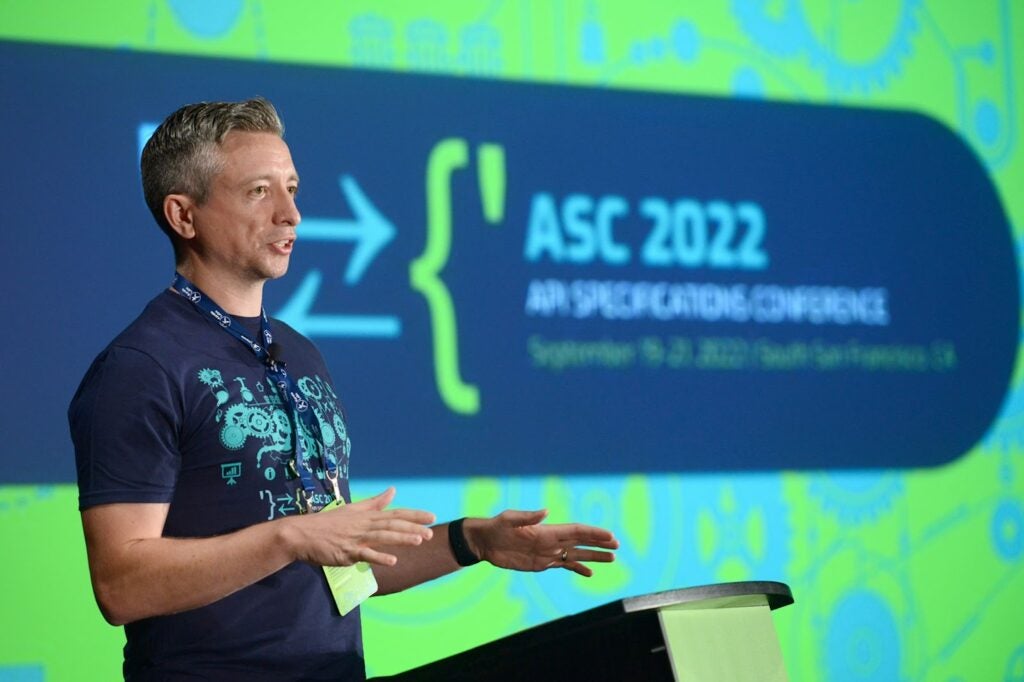 Special thanks to Frank Kilcommins, API Technical Evangelist, SmartBear, for welcoming and giving the Opening Remarks.
---
Attendance by the numbers!
The survey conducted after the conference showed that 95% rated the content as great or excellent (4 or above on a scale of 1-5) ⭐️⭐️⭐️⭐️⭐️! 45% of attendees say they attended ASC 2022 as a valuable way to meet people in the industry or network.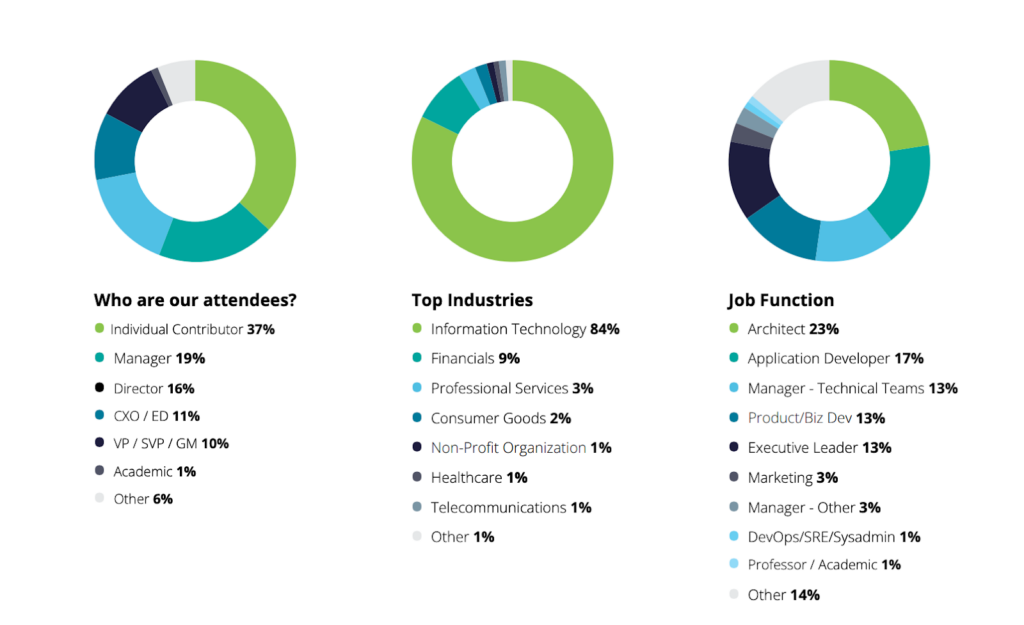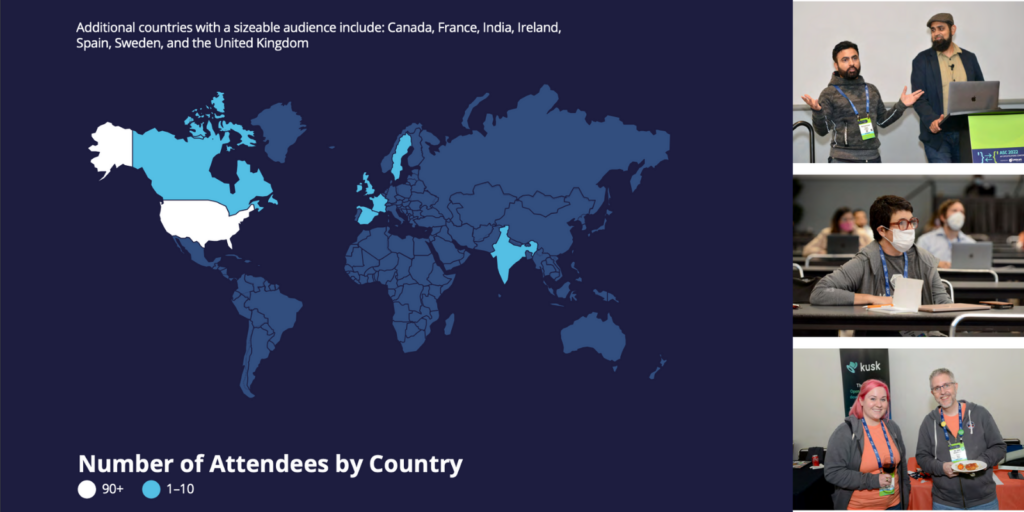 We had an attendance of 123 people from 17 countries.🌎
Record CFP Submissions! 🔥
The API Specifications Conference (ASC) 2022 received 111 CFP submissions, compared to 104 in 2021, 72 in 2020, and 42 in 2019. A team of peer reviewers accepted 44 sessions. Program Chair, Frank Kilcommins of SmartBear, along with the planning committee, carefully curated content and the keynote lineup bringing the most relevant topics and talks to this year's event.
For those that missed the conference or would like to watch the event again, the keynote and session recordings are available on our YouTube Channel.