The API Specification Conference – ASC 2022 – is being held in person from September 19 – 21 in South San Francisco! OpenAPI Initiative's API Specifications Conference (ASC) is a place for API practitioners and enthusiasts to come together and discuss the evolution of API technologies. The OpenAPI Specification, RAML, Blueprint, gRPC, OData, JSON Schema, GraphQL, AsyncAPI, and other formats will all be topics, enabling attendees to get familiar with these formats and discuss how to use them in practice.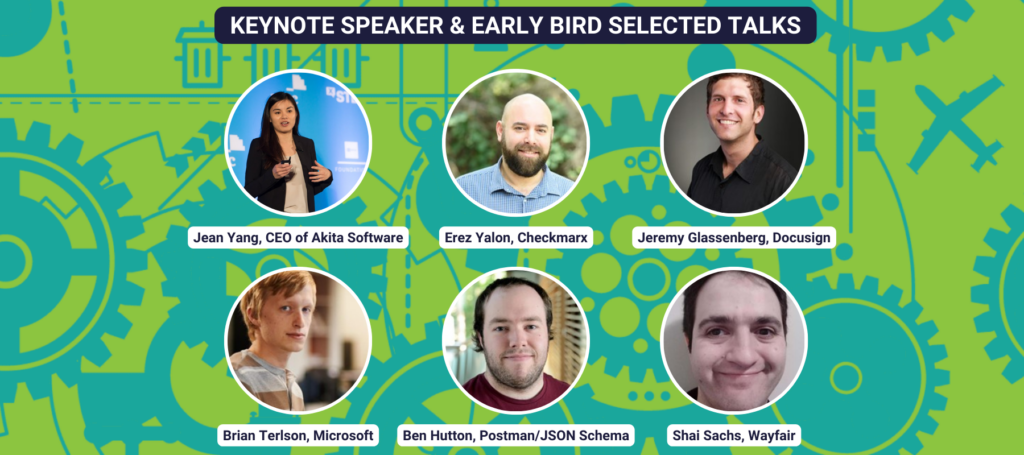 ASC includes cutting-edge technology keynotes and sessions that chart the future of APIs with in-depth specification and standards discussions. This year's first announced keynote is presented by Jean Yang, CEO of Akita Software. Jean is the founder and CEO of Akita Software, a developer tools company building "one-click" observability. Previously, Jean was a professor of Computer Science at Carnegie Mellon University. She has a Ph.D. from MIT, holds software tools patents from work at Microsoft Research and Facebook, and was selected as one of the MIT Technology Review's 35 Innovators Under 35 in 2016.
The event is designed to be highly interactive with plenty of discussion time throughout the workshops and sessions!
The lineup of early bird talks is also being announced and includes presentations from: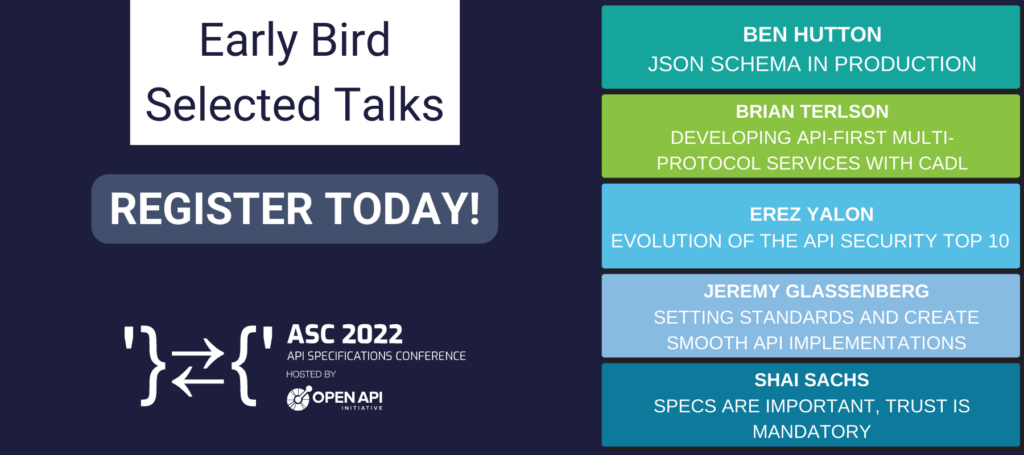 You won't want to miss it! Learn more and register to attend.