APIs are essential in many scenarios today but are still just interfaces at the end of the day. So what gives an API meaning? How does an API remain usable and useful? Learn how to look past the interface for a deeper perspective on API products at OpenAPI's ASC 2020.
The API Specifications Conference (ASC) is a place for API practitioners to come together and discuss the evolution of API technology. The ASC includes cutting edge technology keynotes and sessions that chart the future of APIs with in-depth specification and standards discussions. The event is designed to be highly interactive, with plenty of discussion time throughout the sessions.
Keynote Panel: What's the Specification for API Products?
Moderated by Erik Wilde (Axway), join keynote speakers Mike Amundsen (Amundsen.com, Inc.), Yina Arenas (Microsoft), Adam DuVander (EveryDeveloper), and Gail Frederick (Salesforce) on Thursday, Sept 10 at 9 AM PST as they discuss specification for API products. Learn how knowing why we are building these APIs should help us do a better job of identifying valuable specifications and delivering maximum value to customers.
Keynote Moderator + Speakers
Erik Wilde supports companies on their digital journeys by helping them with their strategy and programs. Based on his background in computer science his focus is on technology. With his extensive experience when it comes to API initiatives within companies, however, he also focuses on business and organizational issues. Erik is a frequent speaker at conferences worldwide, publishes regularly in a variety of places, and is active in standardization efforts.
Adam DuVander is a developer communicator and cheerleader. He helps companies reach and engage with developers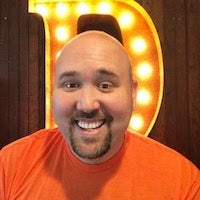 through authentic content. Previously he worked for some of the best API and developer companies, including Zapier and SendGrid. Many still find his writing at ProgrammableWeb, where he served as the first editor of the influential journal. He's a published author and international speaker, but his kids still aren't impressed.
Yina Arenas leads engineering for Microsoft Graph, the gateway to data and intelligence in Microsoft 365 and one of the highest-profile engineering projects at Microsoft. During her career at Microsoft, she has been building the platform that enables developers to build applications that access data and relationships across Office and all Microsoft cloud services. She is from Bogota, Colombia and joined Microsoft in 2010 after graduating with a Master's degree in Computer Engineering from the University of Virginia. She lives in Seattle with her husband and 4 energetic sons and actively participates in activities that grow, retain and empower women in technology. Find her on Twitter: @yina_arenas.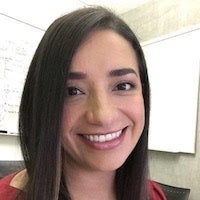 An internationally known author and speaker, Mike Amundsen consults with organizations around the world on network architecture, Web development, and the intersection of technology & society. He works with companies large and small to help them capitalize on the opportunities provided by APIs, Microservices, and Digital Transformation.
Amundsen has authored numerous books and papers. He contributed to the O'Reilly book, "Continuous API Management" (2018). His "RESTful Web Clients", was published by O'Reilly in February 2017 and he co-authored "Microservice Architecture" (June 2016). His latest book — "Design and Build Great APIs" — for Pragmatic Publishing is scheduled for release in July 2020.
Gail Fredrick is the SVP Engineering, Salesforce Developer Experience at Salesforce.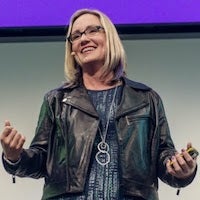 Roles prior to Salesforce include VP Mobile and Developer Ecosystem at eBay,  engineering director at Intel's Open Source Technology Center, the heart of Linux at Intel. Nerd-vana. And before that, mobile software architect at Medio Systems in Seattle, WA. Medio was acquired by Nokia/HERE in July 2014. Her treatise on standards-based mobile web development is "Beginning Smartphone Web Development", published by Apress in December 2009.