Join the OpenAPI Initiative and hundreds of API developers, strategist and thought leaders for APIStrat 2018 on Sept. 24-26 in Music City.
APIStrat brings together everyone – from the API curious to today's leaders – to discuss opportunities and challenges in the API space. APIStrat sparks conversations between API providers and API consumers, startups and enterprise, developers and architects, and all types of integrators.
KEYNOTE SPOTLIGHT: Kate O'Neill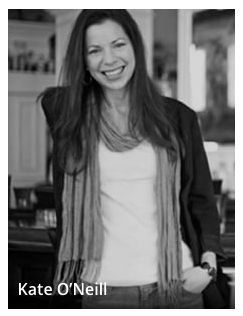 Kate O'Neill, "tech humanist," is founder and CEO of KO Insights, an award-winning thought leadership and advisory firm helping companies, organizations, and cities make future-aligned meaningful decisions based on human behavior and data. Author of 3 books including PIXELS AND PLACE: Connecting Human Experience Across Physical and Digital Spaces, Kate speaks regularly at industry conferences and private events, providing keynotes, participating in panel discussions, and leading creative brainstorming workshops for groups of all sizes. Her expertise has been featured in CNN Money, TIME, Forbes, USA Today, Men's Journal, the BBC, and other national and international media. Kate's prior roles include creating the first content management role at Netflix, leading cutting-edge online optimization work at Magazines.com, developing Toshiba America's first intranet, building the first departmental website at the University of Illinois at Chicago, and holding leadership positions in a variety of digital content and technology start-ups. She was also founder & CEO of [meta]marketer, a digital strategy and analytics agency. Kate is a vocal and visible advocate for women in technology, entrepreneurship, and leadership — she was featured by Google in the launch of their global campaign for women in entrepreneurship.
Whether your business consumes or produces APIs, this conference is the best opportunity to interact with the companies and developers who are pushing the envelope in API implementation.
We look forward to seeing you in Nashville