APIs are pushing forward the conversation in almost every business sector today, but one of the more important areas we are seeing across the landscape is coming out of the federal government with the Blue Button API out of the Centers for Medicare and Medicaid Services (CMS). We'd like to invite you to Nashville next week to learn more about the API efforts coming out of CMS, and how they are making an impact on healthcare in this country with APIs.
We are please to have Mark Scrimshire (@ekivemark) of NewWave Telecoms and Technologies, who is the Blue Button Innovator and Developer Evangelist for the CMS program. The Centers for Medicare and Medicaid Services (CMS) Blue Button API enables Medicare beneficiaries to connect their Medicare claims data to the applications, services, and research programs they trust through a suite of services, enabling:
– a developer to register a beneficiary-facing application
– a beneficiary to grant an application access to four years of their Part A, B, and D claims data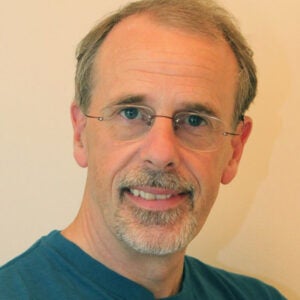 Providing API access to a platform that has the potential to reach 44 million beneficiaries, or 15 percent of the U.S. population who are enrolled in the Medicare program. Representing a pretty significant shift in how we think about the delivery of healthcare in this country. One of the most significant aspects of the Blue Button API when it comes to the wider API conversation, is their adoption of the HL7 FHIR standard in conjunction with OAuth 2.0 to provide access to the platform, setting the stage for a conversation around arguably the most important API definition available across the API sector today.
Join us Tuesday, September 25, at 10:00 AM, for a keynote from Mark Scrimshire about the Blue Button API, sharing the story of some of the successes and challenges with standing up the API platform. Mr. Scrimshire is just one of the can't miss talks going on in Nashville next week. There are still tickets left, so make sure you get yours today, and do not miss out on the API conversation that is going on at APIStrat this year.